Are you looking for an aesthetically pleasing coloured tarmac-alternative that lasts for decades?
NatraTex is not a resin bound or bonded product. It's not coloured tarmac. Nor is it based on traditional bitumen products. NatraTex is an asphalt surface course, based on a unique design and featuring similar characteristics to a conventional macadam and resin. 
NatraTex is installed at the same depth and features the same sub layers (base and binder course) as a conventional macadam. However, NatraTex Cotswold offers numerous benefits – including environmental ones – that make it a much superior product. 
NatraTex Cotswold is manufactured and supplied in 2 buff shades (Buff 1 and Buff 2) to surfacing contractors.
This results in a cost-effective and multipurpose surfacing material that is perfect for highways, park footpaths, cycleways, playgrounds, school surfacing, decorative landscaping or domestic use.
Recent Projects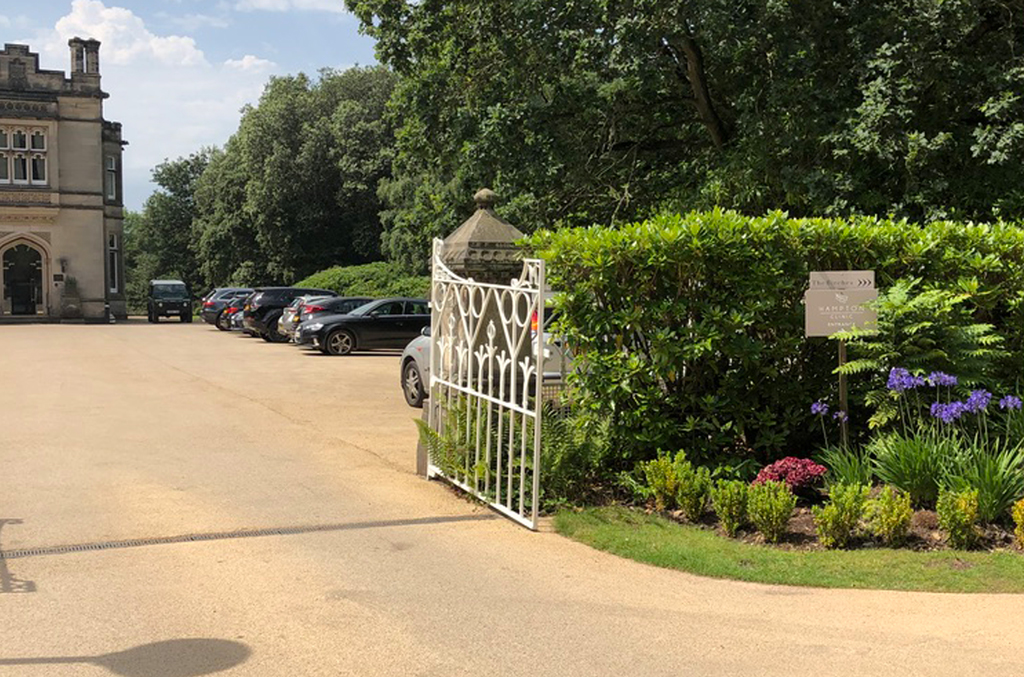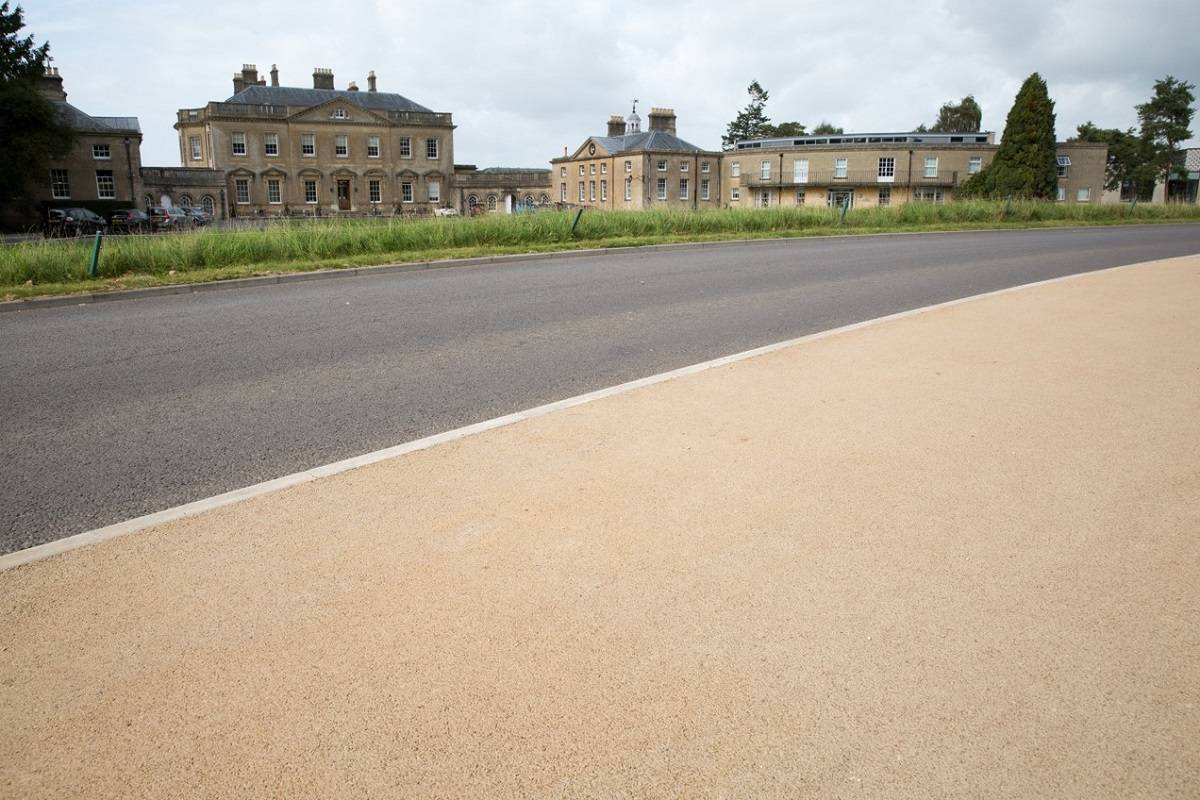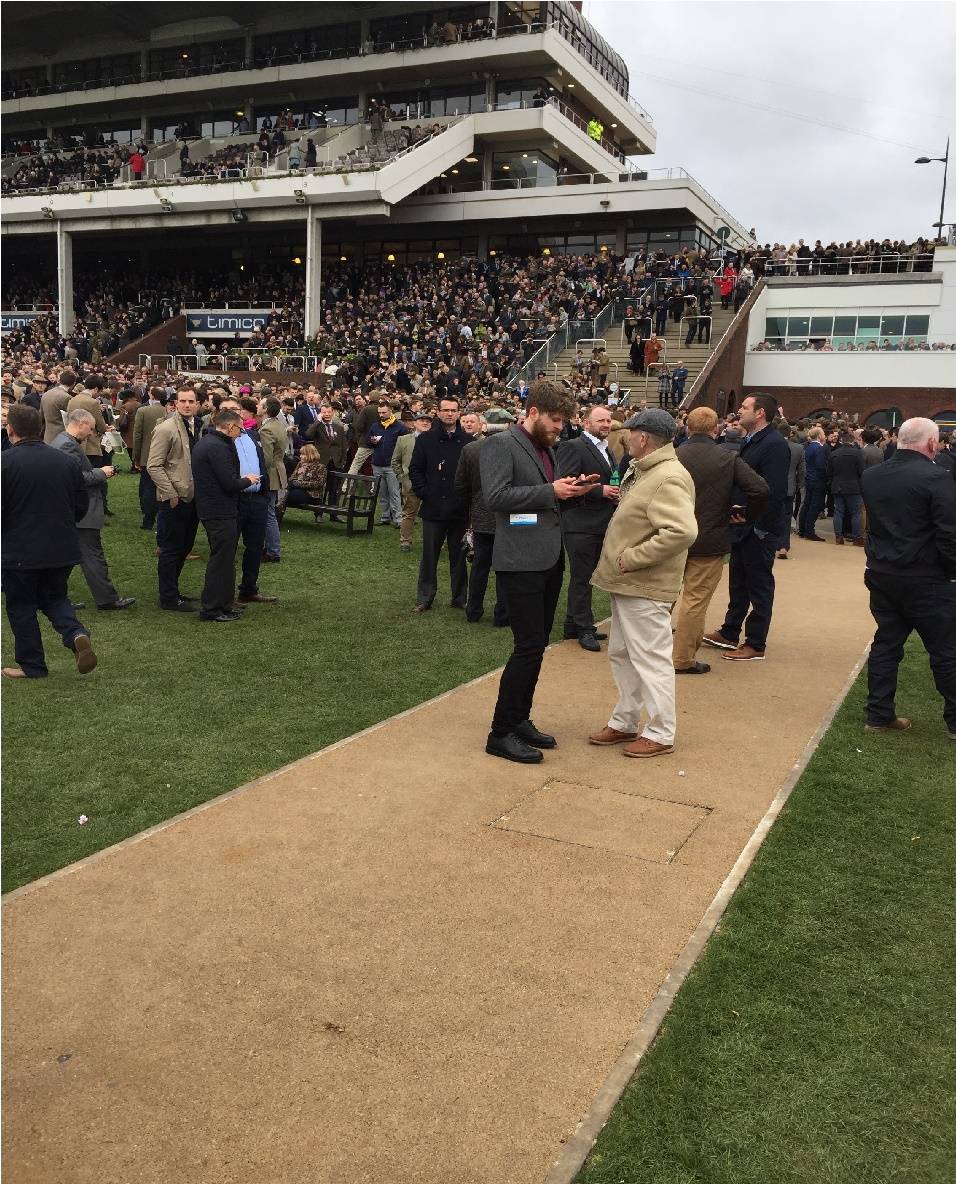 NatraTex Cotswold and its applications
If you're looking for a more decorative finish than traditional macadam, NatraTex manufactures and supplies durable, fully bound asphalt surfaces for surfacing contractors in England and Wales. NatraTex Cotswold is perhaps the most formal of these products.
Pedestrian Walkways
Gravel footpaths
Playground surfacing
Housing Developments
Retail
Public Highways
Bus Lanes
Decorative Landscaping
Prestigious Estate roads
Garden paths
What our clients say
MeiLoci are very pleased with the Natratex surfacing – a great appearance and finish. Natratex really sets off the new timber school building and the warm tones create a welcoming setting for play. I would thoroughly recommend this product and look forward to working with Bituchem again soon.
MeiLoci – Landscape Architects
The Material was 1st Class, we and more importantly, our customers are so very pleased with the finished surface.
John Murphy – Waveney Surfacing
"BituChem have an amazing can do attitude, from initial product design/help, to simple order placing, and finally excellent delivery drivers who know thie product, and how best to transport it correctly. BituChem is the best in the country for what they do, the originators of the coloured asphalt market, and still the best. Our only choice."
Lee Comley, Managing Director – Recom Surfacing LTD
"Spadeoak have used NatraTex products on various projects, we find the material great to work with and aesthetically pleasing. Our clients are always impressed with the transformation we provide.
The team at BituChem are all bandits at golf, especially Mark…"
Thomas Bell, Senior Contracts Estimator – Spadeoak
Make an Enquiry
For more information please fill in the contact form below and a member of our team will be in touch.